Whether you are a resident seeking to learn more about Trinidad or a visitor desirous of sampling Trinidad's delights, a tour guide can help you discover the many facets of Trinidad. A tour guide can introduce you to the joys of hiking in Trinidad by providing a guided hike or help you have an enjoyable fishing expedition by organizing a sport fishing charter. Even simple sightseeing can be enhanced by having a tour guide.
Tour operators in Trinidad offer a variety of tours including, adventure tours, guided island tours, city tours, kayaking excursions, eco-tours, bird watching trips, visits to historic sights, game fishing charters, cycling and activities designed to suit an individual itinerary.
So if you are looking for a tour operator to help you discover the attractions of Trinidad, contact any of the tour operators listed below.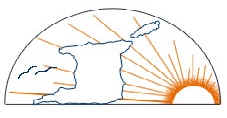 Trinidad and Tobago Sightseeing Tours
165A Western Main Road, St. James, Trinidad and Tobago, W.I. Tell: 1 868 628 1051 – 1 868 628 0668 – Fax 1 868 622 9205 Website: www.trintours.com – e.mail: carvalho@tstt.net.tt



Web Site: www.islandhikers Planning a private hike for your organisation, the Island Hikers Team can assist, we will take you to your favorite hiking destinations. Contact Mario Russel at 868-749-2945 or Email to mario@islandhikers.com
Brasso Seco Paria Tourism Action Group
Experience the Valley of Life with Birdwatching, hiking to beautiful waterfalls and hidden beaches.Telephone: 868-749-4632, 868-718-8605, 868-669-6218 (Felix de Ramos/Carl Fitzjames).
Lopinot Tour Office and Visitor Facility
For tours of the Lopinot Valley: 868-669-3447
To learn about the various events scheduled in Trinidad, visit our Events Calendar
To advertise on this page contact Outdoor Business at info@trinoutdoors.com