The Outdoors Trinidad web site provides information on outdoor recreational activities in Trinidad, West Indies. There is a wide range of outdoor activities in Trinidad, varying from Hiking & Birdwatching to Kayaking & Surfing. Many of these recreational activities are suitable for all ages.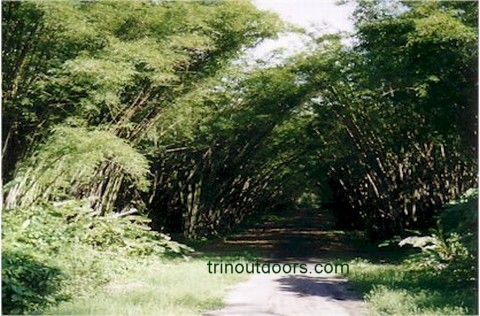 Our events calendar will keep you abreast of upcoming outdoor recreational and sports activities in Trinidad, such as hiking trips, fishing competitions, running races etc. and on the same page you can see the weather forecast for that day. If your group is staging an outdoor recreational activity that is open to the public and would like to have it listed in our calendar just send an email to webmaster@trinoutdoors.com
For persons interested in a particular outdoor adventure, the individual activity pages on this web site will provide information on the various groups and places to go to observe or participate in the activity. Each page will show you what and where you can go for outdoor recreation in Trinidad, whether it is Running, Hashing, Cycling or Camping. For information on Natural Attractions, Beaches, Other Places of Interest or a Summary of Activities at the popular vacation areas, go to our Places of Interest Page. The Accommodation Page will provide information on places available for vacation rental around Trinidad. You can also connect to CheapCaribbean.com and find deals on all inclusive vacation packages in Trinidad.
Our Recreation Store carries a wide array of products for recreational activities. Whether you are looking for camping tents, sleeping bags, hiking boots, GPS devices, fishing reels or any type of recreational equipment you can find it at our Recreation Store. You can also find Travel Guides and other books on Trinidad and Tobago at the Recreation Store.
You can share your outdoor photographs with others in our photo gallery. Subscribe to our free monthly online magazine, Caribbean Outdoor Life, and have concise practical information that you can use in your recreational pursuits, delivered direct to your mailbox.
Sign up for our free monthly

E-mail address:

Name:

Country:
Our articles section provides a constantly updated stream of advice related articles on various recreational and sporting activities to help improve outdoor skills. The Tour Operators Page lists companies that will organise a variety of outdoor adventure trips.
Contact Information

Telephone

868-620-3569

FAX

Postal address

20 Sinanan Gardens, Diego Martin, Trinidad

Electronic mail

General Information: info@trinoutdoors.com

Webmaster: webmaster@trinoutdoors.com