Hiking is a favorite outdoor recreational activity of many individuals and there are several groups that organise day and overnight hikes to various parts of Trinidad. These group hikes are usually on weekends or public holidays. With most of these hiking groups an individual simply has to meet the group at the designated starting point and pay a small fee to join the group on the hike. The individuals who participate in these hikes are of all ages, races, religions and sexes.

When going on hikes you should always seek to wear the right hiking or water shoes for women or men and also carry water.

The hiking groups listed below are usually well organised with roll calls at the start and end of the hike plus spotters throughout the hike to ensure that participants stay on the designated trail.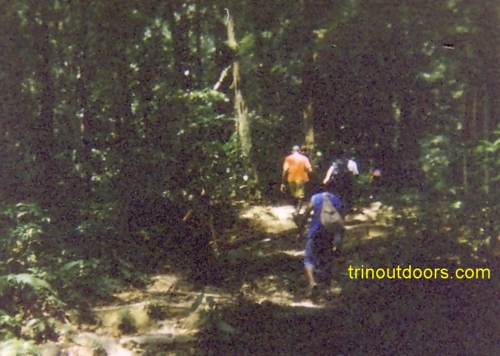 To see the organised hikes visit our Events Calendar
For those who prefer to hike on their own, a very good source of hiking route information is "The Trinidad and Tobago Field Naturalist Club Trail Guide". Another good source of information is "Nature Trails of Trinidad" by ffrench and Bacon.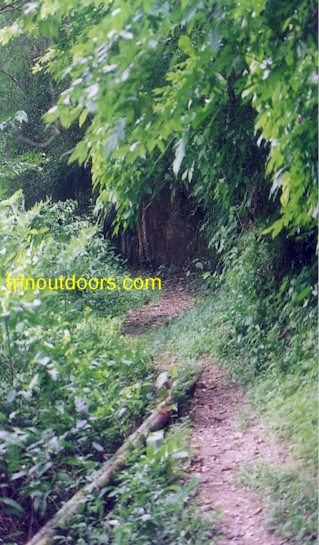 Many of the hikes that are undertaken lead to various waterfalls or other hiking points of interest or unique geological formations such as mud volcanos or caves. Other treks are undertaken to observe the natural flora and fauna.
Hiking Groups
Hike Seekers

Adventures Trinidad and Tobago - 868-399-1135, 868-784-3296

UWI Hiking Club
Field Naturalist Club
Hikers Inc

- 868-

681-8079

Island Hikers - formerly HikersWorld - 868-749-2956
Trinbago Backpackers - formerly HikersWorld - 868-727-5086
Sacketeers Hiking Club: 868-675-1742
Fitness Walkers (Saturday Hikes) - 868-749-2956

Caribbean Hiking Adventures - 868-788-8478

Lopinot Tour office: 868-669-3447
To see the organised hikes visit our Events Calendar
Hikers World requires Individuals to sign a Release Form before participating in their activities you can get the Microsoft Word version of that release document, by clicking here, to get the Adobe PDF version click here.
For Hiking related advice, such as Dealing with Snakes when Hiking, Choosing Hiking Boots or How to Avoid Getting Lost along with other topics, visit our Articles Page.
To see photographs of some of the hikes visit the Photo Gallery. Subscribe to our free monthly ezine, Caribbean Outdoor Life, and have concise practical information that you can use in your recreational pursuits, delivered direct to your mailbox.
Sign up for our free monthly ezine Outdoor Life

E-mail address:

Name:

Country: