Kayak Racing Tips - Take the Lead

By Rob Daniels

Kayak racing has become an increasingly more popular sport. If you are interested in venturing in the sport of kayak racing use the tips to pull ahead.

Kayak Racing Tips Practice makes perfect. Practice the course before the race. Marker buoys are often set weeks in advance. Use your practice sessions to figure out the lines that you will be taking during the race.

Try to get a run in a day or two before the race, this will give you an indication of what the current will be like on race day.

When racing avoid the shallows. When you're moving with the current, deep water is your friend. When the water level is less than 2.5 feet deep, there's increased hull resistance and your boat will slow down considerably. Shallower water can be useful if you're paddling against a current. When going against the current, find transitional areas where the bottom isn't too shallow to slow your hull down.

Check the weather to determine the prevailing winds. Afternoon gusty winds are always a possibility, and can make going against the current even more challenging. When paddling against wind, minimize the amount of time your paddle blades are in the air, slightly hunch forward to make your body as small as possible, and draft directly behind boats as much as possible.

Set up your turns around the buoys so you're always paddling, this will help you from losing momentum. If there is no traffic on the race course, take a sharp line around the buoy. Try to make the buoy turns as close as possibly without hitting the buoy. If there is a lot of race traffic, stay to the outside to avoid colliding with other kayaks and paddles. Collisions can be time consuming and colliding paddles can cause an interruption to rhythm, both of which can cost a kayaker the race.

Wake riding and wash hanging both refer to drafting off another boat. Studies have shown that drafting 1 to 2 meters directly behind a boat can produce energy savings of up to 30 to 32%. Kayaks positioned 1 to 2 meters off the sides of a leading boat can achieve 16 to 18% energy savings. Try to draft whenever you have the opportunity, leapfrogging from one boat to another. This can be a key strategy to kayak racing.

Practice drafting before the race, it's both an art and a science. When drafting, don't get sucked into staying behind a considerably slower boat. If a boat is traveling at a slower speed than you are comfortable with pass it. If competitor is drafting your kayak, dump him or her out of your wake by maneuvering your boat suddenly, the kayak drafting you will end up in undisturbed water or in the shallows. While this might seem mean, since there are no rules against drafting it's a valid race tactic that serious competitors might consider during tight races. This technique takes practice and you have to know what you're doing, so practice with friends.

Many recreational paddlers in the race do not have good boat handling skills so if you end up in traffic, prepare to paddle defensively.

At the finish of the kayak race your legs are going to feel rubbery when you get out of your boat. If you are competing in a multi-sport race and required to sprint after the kayaking leg, you will need to practice the transition. Practice running immediately after a paddling workout. Also practice paddling with the shoes that you will be wearing for the run. Try circuit workouts to help get your legs used to the transition of paddling to running, this will also help improve boat entry and exit skills.

Before the race set a goal and have a plan but be willing to adapt if necessary. During the race, stick to your plan, but be adaptable should the need arise. Most of all enjoy the sport of kayaking and have fun!

Rob Daniels is an avid kayaker and outdoor enthusiasts more at Snorkeling Shop http://www.snorkeling-shop.com and Kayak Escape http://www.kayak-escape.com

Tips for Staying Safe While Kayaking

By Rob Daniels

While kayaking is an enjoyable sport, it can also be dangerous. Be sure that you are prepared and practice safe kayaking.

Kayak Plan

First and foremost file a float plan. Many paddlers enjoy solitude when kayaking or canoeing, but its important that paddlers let someone know where they will be paddling and approximately when they will return. Additionally they must adhere to their float plan. In the event that something tragic were to occur a float plan gives rescuers a starting point.

Prepare to Kayak

Kayakers should prepare for a day in the sun or rain. Coastal Regulations dictate that paddlers must have at least the basic safety equipment for a day's paddling. In a kayak under 6 meters in length you should have basic equipment for a day's paddle on a soft adventure. This equipment should includes: a life jacket (PFD), a sprayskirt, a pump or bailer, sponge, paddle, a whistle, a paddle float, a spare paddle, and a buoyant heaving line. Additionally kayakers should include a small first aid kit with a foil survival packet, waterproof matches, a kayak repair kit, toilet paper, extra warm clothes and duct tape. Lightweight Rain gear or paddling jacket is also a good idea. Paddlers are also encouraged to bring paddling gloves to prevent blistering, quick-drying shorts, sunscreen, and sunglasses. Paddlers may also want to bring flares, and a weather or marine radio.

Be sure to bring a cap or hat to provide protection from the sun. Paddlers should have waterproof boots or good sandals. If the temperature are cooler warm close toe shoes are recommended. During the cool part of the year, long underwear and a warm change of clothes are advised.

Kayakers should also bring an appropriate amount of fresh drinking water. Take at least one liter of water for a day's kayaking and a be sure to bring a snack. Using a camel pack will make the water accessible while paddling. It is very easy to get dehydrated, up to three liters of water is recommended for warm days.

Select a personal flotation device designed specifically for paddling and comfort. Make sure the device is comfortable in whatever activities you hope to do, paddling, racing or fishing. While comfort is important it should not be at the expense of adequate floatation.

Utilize hatches and dry bags or boxes for organizing and stowing gear inside the boat. Minimize the amount of deck cargo. Deck cargo interferes with wind, and makes a capsized kayak more difficult to right. Be sure to use dry bags, boxes and packs for above deck storage with kayaks that do not afford internal access.

Learn the Basics

First If you are new to kayaking, take it slow. For your first few outings, go with an experienced and knowledgeable kayaker who can teach you the basics of paddling. The instructor might be a friend, adventure guide or kayaking instructor. One of the more important things to learn is a rescue or wet-entering. Before venturing out on your own you should really be comfortable with the kayak, be aware of your limitations in various conditions.

Rob Daniels is an avid kayaker and outdoor enthusiasts more at Snorkeling Shop http://www.snorkeling-shop.com and Kayak Escape http://www.kayak-escape.com

Enjoying the sport of kayaking takes more than a kayak. You'll also need the right kayaking equipment.

When you venture out to purchase a kayak, don't forget to stock up on all of the essential kayak equipment. The kayak itself is secondary. To make sure that you don't spend your entire budget on the boat, and be forced to settle for second-rate equipment, always purchase your kayak equipment first.

Your kayaking experience will be far less enjoyable if you're up the creek with a poor paddle.

Be sure to have these items on your kayak equipment-shopping list:

* Paddles
* Paddle float
* Life jackets
* Wet suit
* Footwear
* Spray skirts
* Dry bags

If you plan to buy and use a kayak, these pieces are absolutely essential.

Some pieces of kayaking equipment are necessary, others can be considered optional. The most important pieces of must-have kayaking equipment are the paddles. Without good paddles, you'll have trouble navigating your kayak and will not enjoy the experience as much. On the other hand, every kayaker does not require wet suits. Wet suits are only necessary if you are planning on kayaking in cold weather or water. Extreme kayak lovers and professional kayakers generally use Wetsuits.

Life jackets are vitally important to kayakers of every skill level. Even the most skilled kayaker will hit rough water or tip the boat. With no flotation device or life jacket, serious injury or death can occur. Kayaking without a lifejacket is dangerous and against the law. Ensure that you and your passenger have properly fitted lifejackets.

Everyone can find kayaking to be a fun and rewarding sport. With the right kayaking equipment, your adventure over stream, lake and river can be enjoyable and worry-free.

Make your list, and check it twice. Be sure to invest in top quality kayak equipment, and then go shopping for your boat. When you venture out in your new kayak, you'll be ready for any adventure.

By: Daniel Thomas -

Article Directory: http://www.articledashboard.com

Daniel Thomas contributes articles to several online magazines, on sports and recreation and recreation and travel issues.

Modern kayaks may be categorized into sea kayak, white water kayak, racing kayak, and surf kayak. These kayaks are made from wood, rotomolded plastic, fiberglass, carbon fiber, Kevlar, or fiber over aluminum or wooden frame. They are available in single, double, and sometimes even in three- or four-person models. Let us discuss about the modern kayak in detail.

Modern kayak types:

1. Sea kayak: these are designed to accommodate one or two paddlers. These are more maneuverable and have extreme stability and cargo capacity. Sea kayak has further subtypes that include:

• Strip-built- that is more close to rigid fiberglass boat but very light in comparison to it.

• Sit-on-top- these are used for fishing, diving and can usually accommodate 1-2 but also come have models that can accommodate 3-4 people. Normally, the seat of this kayak is above the water level, so the center of gravity is higher. In order to compensate, the width is increased for the same length of a traditional kayak.

2. Skin-on-frame- the design, technique, material and construction of these kayaks is more similar to traditional kayaks. These are the lightest among all and are being used in Greenland by Inuit people for hunting.

3. Recreational- these are built for paddlers interested in photography, a peaceful paddle in a lake, or fishing. These have larger cockpit and wider beam for stability reasons. The capacity of cargo is limited, and the length is less than 12 feet.

4. Whitewater kayak: are highly maneuverable and are made of rigid material like polyethylene. The length of these kayaks is small (6-10 feet) in comparison to others. Small boats are maneuverable but slow. Whitewater kayaks do not require inherent speed, as they move down with the current. In kayak rodeo competition, whitewater paddlers use rapids features to do tricks while they are in one place on the river.

5. Surf kayak: also known as surf skis, are narrow and long kayaks for surf zone rescue and surf breaking waves. Surf kayaking uses kayaks similar to whitewater kayak design. The only difference is that they have a planing hull. Surf kayaks can be 12 feet long to increase the planing speed on wave and to have good paddling speed for catching waves. A variation to closed cockpit surf kayak design is open cockpit (Waveski) design.

6. Racing kayak: these are designed for speed. To achieve stability, the paddler requires subsatntial skill, as the hull is extremely narrow. These kayaks have subtypes of flat water and slalom kayak.

7. Multi type kayaks: these include inflatable and pedal kayaks.

• Inflatable kayak-these can be easily stored and transported. They are made of polyurethane, PVC, or hypalon. You can inflate them with hand, foot, or electric pump. They are highly portable, stable, easy to master, and are slower than traditional boats.

• Pedal kayak- is a special type of boat using pedals allowing the paddler to propel the vessel with underwater flippers instead of a paddle.

By: Milos Pesic

Article Directory: http://www.articledashboard.com

Milos Pesic is a successful webmaster and owner of popular and comprehensive Kayaking information web site. For more articles and valuable resources on Kayaking related topics, visit his site at: =>

Points To Keep In Mind When Buying A Kayak

If you love challenging sports and you want to see new places and do things never done before, then opt for Kayaking. It's a new sport for the strong hearted. On a trial basis you can rent a kayak and check whether you are game for it. If you like the sport then instead of renting a kayak, buy a new one. Following are some points to keep in mind while buying the right kayak.

You'll be able to pick from a variety of kayaks that include sit-ons, sea kayaks, or kayaks for white water. Decide what type of water you'l most frequently be kayaking on so that you can narrow down your search for the right kayak. If you're going to be doing some gentle kayaking down the river a touring kayak may be right for you.

Sea kayaks are long, generally 10 to 22 feet in length, while white water rafting boats are shorter, averaging 9 feet or less. As shorter boats are much more easy to maneuver than the longer ones that usually require a lot of expertise, it is recommended that beginners start with a smaller vessel that can be increased in size over a period of time and with added skill. Once experience is gained the increase in the size of the boat becomes especially desirable for enhanced fast paddling and tracking.

Having determined the right size of your kayak, the next step is to ensure that it "fits right". Your purchase is an important one and it is imperative that it meets all your personal requirements. You should therefore first test the seat, shifting around in it, adjusting the backrest, footrest and seat leverage, making sure you achieve optimum comfort levels and that it "feels right". Remember that you're likely to spend long pleasurable hours in this kayak!

To avoid having to incur unnecessary expenditure, be sure to bring your spray skirt along with you when shopping for your kayak. This way you can ensure it can be fitted onto the boat you're considering buying and can eliminate additional outlays for a new one.

As a beginner, it is a good idea to weigh the benefits accruing from the sizes of the hulls and the material they are constructed from. A small hull size in plastic, while not necessarily appealing from an aesthetic point of view, is ideal for a beginner in sea kayaking and a wooden hull, though considered attractive, is high on maintenance costs and expensive in the long run, especially in the event it is damaged.

The key thing about kayak buying is that like every other important purchase, it ought to be done in consultation with an expert, well versed in the art of kayak buying, thereby leading to the incredible and memorable experience and thrill of kayaking.

Copyright 2006, Melody Veloce, All Rights Reserved. This article may be published on web sites or in newsletters provided this notice and the resource box is included without ammendment.

By: Melody Veloce

Article Directory: http://www.articledashboard.com

Melody Veloce runs the SPB Kayak, web site that focuses on a range of resources about buying a kayak. For more details, go to: www.spbkayak.com


The Eskimo Roll - How To Roll a Kayak Safely

This is the best way how to roll a kayak. The kayak roll or "eskimo roll" is the most consistent way to right a capsized kayak. This exercise will also help you learn balance and control. If you don't have a pool at your disposal to practice in, try a river or lake where the water is somewhat still.

First things first:

You'll need to have an experienced friend or a certified instructor to help you with this exercise.

Without your paddle, have the other person gently roll you and the kayak over into the water 180 degrees until you're completed submerged. You should then be guided upright 180 degrees so you can become accustomed to the full range of motion. This will also help you become more comfortable with the idea of being briefly underwater.

Now, we'll get to the most important motion in the roll - the hip snap.

Using your partner, lean your right arm on his/her shoulder as you lean your kayak to the side. As you slowly approach the water, tighten your abdominal muscles and try to press your left ear to your left shoulder, thus raising your head just above the water while you and your kayak are practically on its side.

Something to keep in mind is that while this motion seems to lead with the head, your torso will do the work. The hip snap is the key.

How To Roll a Kayak - Let your hips lead.

Assuming that you are now leaning to the right, being supported by your partner, quickly snap your hips to the left to bring your body upright.

How you do this will be to abruptly press your right knee upward while simultaneously press down with your left butt cheek. Use the muscles in your midsection to drive this motion.

You will want to lift your head so you can breathe better but you need to try to resist this instinct. Leading with your head will make the motion harder than it needs to be.

Repeat this action as many times as you can, progressively using your partner's support less and less. You want to get to point where you can complete the roll by yourself from a state where you are upside down underwater.

Once you perfect the kayak roll and the hip snap, you'll naturally find you have way more balance and confidence than you had before. Fear of being underwater is very natural so don't worry if this all takes awhile to get.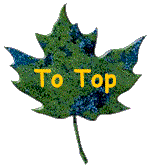 Buying_And_Storing_A_Kayak
By Vicki Churchill

If you are considering taking up kayaking as a hobby or sport the first thing you need to consider is how much you are prepared to spend on a new or used kayak together with the cost of the essential kayak accessories you will need. The next thing to consider is where you will store your kayak when you are not using it.

Not many people take into account the cost of buying all the kayak accessories which together will often be more than the price of the kayak itself. A decent set of paddles are not cheap and can cost from $60 to $500 or more. Also there is the cost of a life jacket, wet gear, gloves, paddles, paddle leash, dry bags, kayak trolleys and so on. The list is almost endless and before you know it you would have spent well over your intended original budget.

To keep the cost down it is well worth looking into the possibility of buying used kayaks. Kayaks are very durable and used kayaks will normally only have sustained superficial scratches to the hull through general wear and tear.

However you must check over any used kayaks for cracks, splits or punctures especially if it is an inflatable kayak. Furthermore always check out the quality of used kayaks when there is good natural light available.

Once you have purchased your kayak or canoe you will need to arrange for practical and accessible storage facilities.

If you have opted for an inflatable kayak then storage will not present a major problem as an inflatable kayak can be stored neatly away in a wardrobe, under a bed or in the attic. Before storing an inflatable kayak for any period of time you must insure it is completely clean and dry or there will be a risk it will develop mildew and ultimately rot.

Storage for a plastic kayak is not as easy as the inflatable kayak but that said depending on the size of the boat and the space you have available it does not have to be that difficult either.

If you have a garage or shed then the easiest way of storing your kayak is to hang it on wall bars. This will keep the kayak out of harms way and will provide the best way of storage as you will not be constantly tripping over it or having to move it to get to something else. Furthermore hanging your kayak on wall bars will ensure any residue water will completely drain away.

You can even buy a mechanical pulley system which will enable you to store your kayak in the roof of your garage. This has the added advantage of allowing you to store your paddles and kayak accessories inside the hull and makes it easier to mount on a roof rack by simply driving your vehicle directly underneath it.

Vicki Churchill writes for a site that specializes in Inflatable Kayak Accessories providing you with excellent resources and products including reviews on Varieties Of Kayak and Buying And Storing A Kayak.



Why_A_Kayak_Roof_Rack_Is_The_Most Important_Piece_Of_Accessory

The popularity of kayaking is increasing day by day. When kayaking started it was only for one person and to sail on calm water, but now with modern technology many different types of kayaks are available in market. Also many different accessories are also available in market, from many such accessories kayak roof rack is the most popular and useful kayaking accessories.

Kayak roof rack is most important piece of accessory. It is advisable to have advice from professional to choose proper kayak roof rack for your car. Choose kayak roof rack depending upon your needs.


Kayak roof racks are more expensive than foam pads but they are easy to load and they are much more easier. Basis of kayak roof rack is towers. Towers are short, strong and vertical poles which are attached to the car. Bars are directly attached to car and if kept sliding track for bars then you can easily adjust them as per your need. Bats are pieces which run from one tower to another. Kayaks are loaded on horizontal bars.

There are basically two types of kayak roof rack, one that will fit to any car or racks which are made for specific cars. It would be great you can find kayak roof top which is made specifically for your car, don't worry if you can't find such racks, then take some advice from sales person which rack they recommend. Make sure that kayak roof rack will fit boat properly.

There are many types of attachments which can be attached to kayak roof rack system. You can have attachments like storage box, cradles or paddle locks. Cradlers are very popular attachments for touring or sea kayaks, cradles held kayak in upright position around the edges to help prevent stress and nulls damage.

To tie kayak to kayak roof rack, first lift the kayak onto rack, keep cockpit facing up and bow of kayak should be over the hood of the car. Take help of someone to do this. Arrange cockpit centrally between bars and the rack. Strap the kayak to the kayak roof rack with heavy duty straps. With rope secure the bow to front bumper and stem to the rear bumper. This way you can easily tie kayak to kayak roof rack.

You can even get kayak roof racks that side load, you can even get roof racks that have roller so make your choice and choose best one for you.

By: Muna wa Wanjiru

Article Directory: http://www.articledashboard.com

Muna wa Wanjiru Has Been Researching and Reporting on Kayaking for Years. For More Information on Kayak Roof Rack, Visit His Site at KAYAK ROOF RACK

Information on Inflatable_Kayaks

by James Kronefield

Kayaking is an exciting sport that is loved by many. Thanks to new technology it is now possible to buy inflatable kayaks which have greatly increased the popularity of this sport. It has changed the way people view kayaking by making it easy and more convenient for you to reach your destinations. Places that you once though were off limits because they were to difficult to reach with a hard shell kayak are now easier to get to. Inflatable kayaks are a great invention that has enhanced this sport in many ways and made it more alluring to people that once felt it was too much trouble.

For this reason you can say that the most appealing feature of the inflatable kayaks is the fact that they are portable and easy to transport. People love the fact that you can fold them up so small that they will even fit in a backpack. This is great when you are hiking up trails or when you have a long distance to cover on foot before reaching the waters edge. Inflatable kayaks are not very heavy. Most of them weigh between thirty and forty pounds. Another great feature is the fact that you can use a simple foot pump to inflate the kayak and be ready for your adventure in no time at all.

Inflatable kayaks are extremely durable in spite of the fact that they are filled with air. Many people are afraid that these kayaks will rip or bust when they hit rocks, but this fear is unwarranted. They are designed from strong rubber that has the ability to resist punctures and scratches. It would have to be something very extreme to put a hole in one of these. However, since it is a possibility most of these kayaks are designed with three chambers and patch kits are available. Even though the inflatable kayak is filled with air, they are very stable and won't tip over easily. If you do fall out of one, they are easier to get back in than a hard shell kayak.

If you thought an inflatable kayak would be harder to maneuver through the water, this is no longer true. They are designed to be easy to maneuver around and some have foot controlled rudders making them even easier. Many models are also designed with a bailing system to pump out any excess water when needed. Due to the fact that the inflatable kayak has so many great features they are becoming the number one choice among kayakers. Everyone from the beginner to the advanced kayaker can use one of these amazing designs and have a great exciting adventure.


Kayaking is more popular than ever, with the ease of portability of Inflatable Kayaks. Discover how these boats can make your next Sea Kayaking vacation a more memerable one by visiting http://www.allkayaking.com

Article Directory: http://www.articledashboard.com
So you've purchased a kayak. Congratulations! The next item on your list is likely to be a paddle. But how do you choose? There's no such thing as the perfect paddle it's different for everyone. The paddle is an extension of your arms in much the same way the kayak is an extension of your body, and you want the right one. While paddle choice is largely a matter of personal preference, length, weight, material and blade shape are all variables that will affect your decision.

First, Choose a Length
Paddle lengths for touring range from approximately 220cm to 255cm.
One way to determine correct size is as follows: Lift the paddle and rest the center on top of your head. Position your hands on the shaft with both elbows bent at roughly 90 degrees. In general, the blades should be about 4" to 5" from your hands, though this is just a general guideline. Don't forget torso lengthsa tall person with a short torso, for example, might need a shorter paddle, and vice versa.
Individual height, boat width and simple personal preference might also influence your decision. Some general guidelines to consider:
| | |
| --- | --- |
| | Taller people and/or those with wide boats should look at lengths of 240cm or more. |
| | Average-size people should consider paddles in the 230cm-235cm range. |
| | Recreational paddlers and shorter individuals can often use lengths as short as 220cm. |
Again, boat width is an important consideration that may result in an average-size person with a wide boat using a 245cm paddle. Consider all the variables and, if possible, try some paddles out before choosing a size.
The following questions can help fine-tune the fit of your paddle.
| | |
| --- | --- |
| | How wide is your boat? Wider boats, such as tandem kayaks, need longer paddles. A longer paddle allows you to reach the water without straining or hitting the side of the kayak during a stroke. A paddle that's too short requires extra effort to get the entire blade in the water, making it more difficult to propel the boat. |
| | What's your paddling style? If you make quick, rapid strokes, a shorter length will make the paddling more efficient. If you're more laid back, or out for an extended tour, a longer paddle requires less effort, which saves energy for the long haul. |
| | How long is your torso? In general, taller paddlers and those with long torsos need longer paddles to reach the water without stretching or straining. Shorter paddlers (and shorter torsos) need shorter paddles to prevent awkward strokes. Height is not always an indicator of torso length, though, as a short paddler with a long torso may need a longer paddle than indicated above. |
| | Are you buying for a child? Choose a paddle designed specifically for children. They are built proportionally smaller and are easier for small hands to control. |
It goes without saying that the lighter the weight, the easier the paddling. However, the best paddles offer a balanced combination of light weight and strength. Whitewater paddles are expected to hold up to a vigorous workout, and strength is a big consideration. Touring paddles, on the other hand, won't be subject to the same strains, so weight becomes more important, especially on long trips.
Wood transmits the feel of the water well, helping achieve a smooth stroke. It retains warmth to keep hands comfortable in cold conditions. Some upkeep is required to maintain its appearance. Many wood paddles are covered with a layer of fiberglass and/or have a tip guard to improve durability.

These paddles are lightweight, durable and virtually maintenance-free. The nature of fiberglass allows for more complex blade shapes. In the middle of the price range, these are by far the most popular choice for whitewater and sea kayaking alike.

Carbon fiber paddles are among the lightest available. The high-tech material and manufacturing process produces durable paddles with extremely light weights. They cost more, but are worth it if weight is a concern, such as when you expect to be paddling long hours or on multi-day trips. Carbon fiber is slightly less durable than fiberglass.
Paddles with aluminum shafts and plastic blades are durable and economical, but heavier than paddles made from other materials. Also, aluminum can feel cold in cool weather. They make great spare paddles, and can be a good choice for beginners or recreational kayakers. Blades are made from a variety of plastics, including polyethylene, polypropylene, thermoplastic and ABS.
Blades are either feathered or nonfeathered. Nonfeathered blades are positioned parallel to each other. Feathered blades are rotated at an angle to each other. The main benefit of feathering is that it reduces wind resistance. As one blade strokes through the water, the other slices through the air. Blade angles vary from 45 to 90 degrees, with most falling in the 45- to 65-degree range. Smaller angles are easier on the wrists, but larger angles offer greater efficiency when paddling.

Blades are feathered in such a way that one hand always maintains control of the paddle. This "control hand" rotates the shaft with each stroke so the blades enter the water at the most efficient angle. Most whitewater paddles are controlled with the right hand. Most touring paddles have take-apart shafts that let you change the feather angle and the control hand. The control hand is a matter of personal preference, and is not necessarily determined by whether you are right- or left-handed.
Large symmetrical blades can power you through the water quickly, but each stroke requires a lot of energy. While smaller blades are gaining in popularity, larger blades are useful for surfing and paddling that requires quick, powerful bursts of acceleration.
Asymmetrical blades help you paddle most efficiently. They are narrower than their symmetrical counterparts and tolerate a more horizontal stroke, which uses up less energy. If you're paddling for long periods of time, or just want to reduce fatigue in general, consider asymmetrical blades.
Blades are either flat, cupped (spooned) or dihedral. Cupped blades are curved much like the head of a spoon. This design helps the blade remain stable as you paddle through the water. Dihedral blades have a built-in angle, similar to an airplane wing. The dihedral shape helps water flow smoothly and evenly over both halves of the blade to prevent fluttering and twisting. Many paddle blades are a combination of dihedral and cupped shapes.
Paddles are available with either 1-piece or take-apart shafts. One-piece shafts are inherently stronger. Because whitewater paddles suffer more abuse than touring paddles, they generally feature the more durable 1-piece shafts. Touring paddles, on the other hand, usually break down into 2 or more pieces. Take-apart shafts let you change blade angles from feathered to unfeathered. They make great spares for whitewater kayaking and touring, because the are easy to transport.
Shafts come in 2 shapes: oval and round. Oval shafts offer a more comfortable grip than the traditional round shape. Some round shafts feature oval hand sections for a better grip. This is called oval indexing.
Swing weight is how balanced a paddle feels while paddling. A paddle with lightweight blades and a heavier shaft feels lighter than a paddle with heavy blades and a light shaft. Ideally, blade weight and shaft weight should be balanced. Hold a paddle and practice your stroke to get a feel for the swing weight.
If your paddle breaks in the middle of a whitewater run, or if you lose it on the second day of a 4-day sea kayak trip, what will you do? Without a spare, you might literally find yourself up a creek without a paddle. An aluminum-and-plastic paddle with a take-apart shaft makes an inexpensive spare that could save you serious time and grief should the unexpected happen. They are easy to stash and stand up to rigorous use. Check out our selection.
If possible, the best way for you to choose a paddle is to try one out. Check out your local REI store some let members demo boats and paddles for free. You could also borrow from a friend or attend a kayak symposium where manufacturers let you test gear. Local paddling clubs are a good source of information for these types of events. After you purchase a paddle, try a dry run. Sit in your boat and practice paddling. Is the paddle long enough? Does it feel comfortable in your hands and not too heavy? If so, you're ready to hit the water. Happy paddling!
Rigging_A_Kayak_For_Sport_Fishing
By Richard Young
Setting up for kayak fishing really allows you to enjoy the sport to its fullest. There's an understandable joy in hooking into a great fish and having everything you need from secure rod holders to landing equipment and storage right at your fingertips. Making your kayak such a joy to fish from takes a bit of planning but goes a long way in making your experience a positive one!

As in fishing from a boat, kayak fishing comprises a wide spectrum of different techniques, gear, and rigs reflecting the method of fishing as well as the personal preferences of the angler. Due to the rapid popularity that kayak fishing has experienced in recent years, many kayak manufacturers offer specially-equipped "fishing models" featuring built-in rod holders, compartments, and layouts especially suited to the kayak angler.

For starters, the most popular fishing kayaks are those with a forward compartment for dry storage and a rear tank-well, or deck recess, that allows for placement of tackle equipment like a crate with rod holders, bait tanks, or fish bags. My kayak is an Ocean Kayak Scupper Pro TW.

Rudder or No-Rudder?

The jury is out on the necessity for a rudder but I find a rudder invaluable when trying to paddle against adverse winds or currents. Additionally, I thoroughly enjoy working my rudder to "follow" the fish as I'm fighting it… and they will pull you! Despite the potential for snagging my line on the rudder, the benefit of increased efficiency when conditions worsen well outweighs the negatives for installing a rudder.

Starting at the bow, I'd recommend bungee lashings, or "bungee trees" as they're usually called. These serve as a paddle holder and allow you to stow your paddle in an instant, a handy feature to have when you get a strike. My kayak is equipped with bungee trees on the bow and in the cockpit the latter which conveniently holds my tackle box right in front of me.

If you're thinking positive (and you should be!) you need to have something to land and store your catch. For smaller fish a landing net will do and for larger fish a gaff would be more appropriate. Some folks keep a catch bag in their hull which requires opening up the hatch to place their catch into the bag. My preference is an insulated bag which I store in the rear tank-well. This setup is very different from our mainland counterparts most of whom tend to utilize the aft space on their kayaks for storing crates with rod-holders and/or live bait buckets.

Kayak fishing in Hawaii involves quite simply, bottom-fishing, trolling, whipping (bait-casting), or jigging. I do very little bottom fishing or whipping (casting) from my kayak as I really enjoy the constant movement that trolling offers, not to mention the simplicity of rig that we use!

In setting up for bottom fishing, whipping, and jigging there really is no special set-up as all that you really need is a floating platform from which to deploy your line. It's a good idea to get a drift chute which can significantly reduce your drift while doing any of these stationary fishing methods. I rig a bridle, formed by joining the bowline and a line fastened behind me, that holds the chute amidships so it holds my kayak perpendicular to the direction of the current or wind, whichever might be pushing me away from the area I'd like to remain in.

Rod Holders – In Front or Behind?

For trolling, my rod holders are set up in the front of the cockpit. This is probably the biggest difference from many of our mainland kayak fishing colleagues who seem to prefer placing their rod holders in back of their seats. I prefer being able to watch the tip of my pole as I'm trolling as frequently, smaller fish will shred the bait without taking pulling on the line for the ratchet to sound. When a fish does hit, the transition from paddling to setting the hook is one smooth transition as I quickly place the paddle in the bow lashing then grab my rod.

When placing your rod holders in front of you, be sure to check your maximum forward extension when paddling so as to assure you won't hit the rod holders or rods when stretching forward in your stroke.

Wherever you decide to place your rod holders, be sure to include a safety line to your reels to prevent losing them in the event you capsize or if the rod holders should fail. On three occasions (I'd rather not talk about how…) I flipped my kayak and, if not for the safety lines would have lost my favorite Penn Reel and rod! On another occasion, having insufficiently tightened the nut on my rod holder, my entire rod holder gave way when a fish hit and my reel and rod went right into the water, thankfully, only as far as the safety line.

Tackle Box & Landing Tackle

My preference is to keep things as simple as possible and the size of my tackle box (about 5"x 8") probably reflects that. All of my lures and pre-set leaders are stored in this small waterproof box that's strapped into the bungee cords right in front of me. A long nose pliers hangs off the side of my seat so I don't have to go fumbling for it when I've got a twenty pound fish struggling in my lap or thrashing about on the side of the kayak.

Depending on where we're fishing, I would either have a gaff or landing net and, often, I'll stick them in the extra rod holder for convenience.

Fishfinders & VHS Radios

An increasing number of fishing kayaks are being rigged with fishfinders that are water-resistant and very well-suited to kayak fishing needs. One of our buddies has a fishfinder on his kayak and he swears by it! You can choose from a portable fishfinder that allows for the needed transducer to be mounted with a suction cup or doing a permanent mount that requires epoxying the transducer to the hull. As of yet, I haven't outfitted my kayak with a fishfinder but I'm getting awfully tempted!

Of course, while we're on the subject of electronics, a good investment would also be a VHS two-way-radio so you have both boat to boat and coast guard emergency channel access. Submersible handheld VHS radios are available nowadays starting at around $170 and up.

Take some time to set up your kayak and when the day comes when you get the strike of your life, all the little details will pay off in making your experience the all that it should be.

Tight lines!

The author, Richard Young is an avid kayak fisherman in Hawaii and features Kayak Fishing on his website, Hawaiibeachcombers.com
By Brandon Rome
With a little thought and planning, kayaking with children is a great way to foster a love of nature and help them develop hand-eye coordination. With kids, it's usually a good idea to choose a kid-friendly destination without a lot of boat traffic or strong currents. You may want to begin in small lakes nearby until they get a bit more experience. Here are some tips to help you plan a kayaking trip with your children, including advice about where you should go, what you should bring and when your kids are ready to paddle on their own.
What to Bring
The first thing you need to bring, of course, is your kayak! Most families can enjoy a day on the water with an inflatable kayak, which is easy to store in the trunk of the car and inflate when you get to the water. You'll also need a paddle for everyone that will be actively involved. Look for child paddles, which are usually around 200 cm long with a narrow shaft that's easier for small hands to hold. PFDs (personal floatation devices) are also necessary, so select models that are approved by the United States Coast Guard. You can find infant-sized PFDs, as well as those for children between 30 and 50 pounds and youths between 50 and 90 pounds. A word of advice here: if you plan to bring a baby, get them used to the PFD before your trip because they may refuse to wear it when you're ready to hit the water.
Along with these basics, make sure you bring along plenty of snacks and food, a change of clothing and a first aid kit. Small kids will also likely appreciate their own camera to take pictures, binoculars to spot animals, a journal, books or even a fishing pole of their own if you plan to do some kayak fishing.
Choosing the Best Spot
When you're enjoying paddle sports with your kids, try to choose areas that offer a lot of variety and great scenery to keep them engaged. You'll also want to know the area well beforehand. If possible, research state parks in your area to find great kayaking areas that are kid-friendly and include a couple of stops for bathroom breaks. You'll also need to think about the length of the trip, as younger kids won't be up for a long 6-mile paddle. Keep in mind your child's strength, coordination, age and swimming ability when you're planning your trip to make it safe and enjoyable for everyone.
When Can Your Kids Paddle?
Some kids can begin paddling their own kayak by 8 to 10 years of age, if they have the experience. You'll still want to venture into safe areas until they gain more experience. Younger kids do well with inflatable kayaks, which are lightweight and a bit slower. For kids 10 and older, select a small kayak. Kids over the age of 14 can learn to paddle medium-sized inflatable kayaks. If your child is under 8, the middle of the kayak is the best place for them to sit with an adult. They won't help to propel the boat, but they will learn how the kayak feels as it moves. By the age of 8, they can also begin riding in the bow of a double kayak to help you paddle.
Involve Your Kids in the Planning
Don't forget to involve your children in the planning of the trip as well. If your kids have never been involved in paddle sports before, let them get in the kayak at home so they can get used to how it feels. They can also help you research the trip by looking through guidebooks, animal charts and pictures online.
Additional Tips for Kayaking with Kids
Be sure to give your kids lots of praise and don't criticize their efforts unless it's a matter of safety.
Make rules clear beforehand, including no standing or leaning in the kayak.
Go slowly and don't get separated from the rest of your family.
Take plenty of breaks to enjoy the scenery and point out interesting things to your children.
Walk on Water is your source for paddle boards, inflatable kayaks, I-Mats, apparel, paddles and accessories for the most fun on the water. Walk on Water also offers paddle board rentals in Miami, rent to own services and paddle parties.
Article Source: http://EzineArticles.com/?expert=Brandon_Rome